About Halls Masonry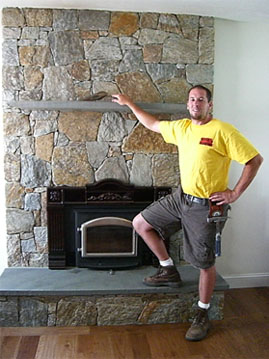 Halls Masonry llc has masonry running through its veins. We have been in the masonry business for over 35 years, serving and satisfying both commercial and residential customers in Rhode Island and nearby Southern New England communities in Massachusetts and Connecticut.
Hall Masonry is a family business that has been handed down through generations. We plan to continue that trend, keeping Halls Masonry's first order of busines to make our customers feel confident that they chose the right contractor for their project.
Would you like learn more? View some photos of our work on our Project Galleries page and see examples of what we have done for other customers.
If you have a specific question or would like us to give you an estimate on your project, please contact us. We would be happy to schedule a time for us to visit your property for a free, no obligation estimate.